Carton Printing Machine

model:280 series
Our carton printing machine has following specifications. First of all, the differential-eccentric reduction gear system provides light pressure loading extends lifespan of transmission gears. Secondly, the vacuum transfer with tungsten carbide rolls overcome warped board and slippery boards.
Moreover, there is automatic zero setting with digital displayed. The motorized micro lateral adjustment of printing plate cylinder with digital displayed can improve the efficiency of carton printing machine. Last but not least, you also can choose the ceramic anilox roll with chamber doctor blade system, which is optional. This is suitable for high graphic printing purpose and is cost saving from ink amount.
If you are interested in our machinery, please feel free to contact us anytime.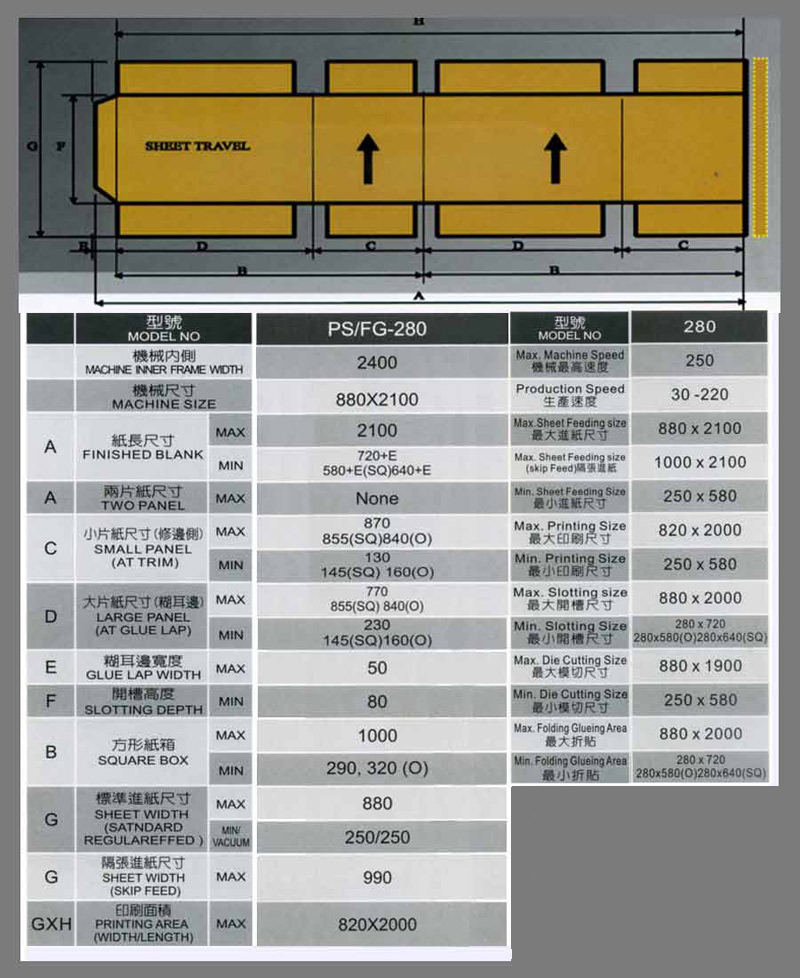 max.printing size:820m/m*2,000m/m
min.printing size:820m/m*580m/m
max.sheet feeding size: 880 mm* 2100mm
min.sheet feeding size: 250 mm* 580 mm
max.folding glueingarea: 880 mm*2000mm
min.folding glueingarea: 2800 mm*720mm